PROCESSED AGRICULTURAL FOODS農産加工品
Hachisuke's pickled shiso
The rare "anzu" pickled in shiso. Traditional pickles from Nanbu-cho, Aomori Prefecture.
An apricot called "Hachisuke Ume" in this area. Since it has more acidity than normal apricots, it has been processed like umeboshi since ancient times. Characterized by the fact that it is 20 to 30% larger than a regular apricot. Hachisuke and red shiso grown on our own farm are soaked in sun salt.
Dakishimetai
"Red shiso leaves" prepared with only white plum vinegar and sun salt.
In-house produced red shiso. No coloring, preservatives, or chemical seasonings are used to maximize the original flavor of the ingredients. Shiraume vinegar, which is the key to seasoning, is also produced in-house, and finished with sun salt. It has a low saltiness and is very popular for its refreshing flavor.
Salted red shiso fruits
The unique flavor finished with only sun salt is delicious.
After harvesting the leaves, pick them little by little from the branches and carefully remove them manually. Because it has a strong savory flavor, it is prepared with pure salt. It is a rare and authentic traditional flavor that is rarely seen in retail stores. It is perfect as a condiment for arranging dishes.
Commercially processed products
We also accept large capacity sizes and dried products.
The pickled plum pickled with red sushi leaves is used as a component of rice balls, from discerning single stores to major convenience store chains. The salted red shiso fruits are used as condiments, such as from Japanese restaurants to high-grade lunch boxes. In addition, Hachisuke's pickled shiso is also widely used in various situations such as rice ball ingredients.
AGRICULTURAL PRODUCTS農業生産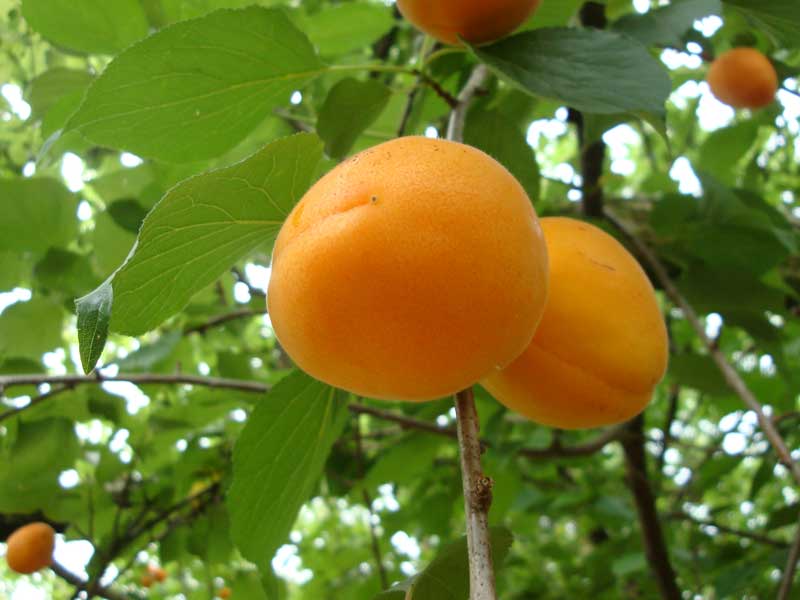 Apricot
We cultivate standard varieties, including our main product "Hachisuke".
We cultivate Shinshu-Oumi, Ohisama Kot, and Nico Nicotte, including the "Hachisuke" variety, which has a strong acidity and is close to ume, which is also treated as "Ume" in the southern region of Aomori Prefecture. Although not well known, Aomori Prefecture has the highest amount of apricot production in Japan.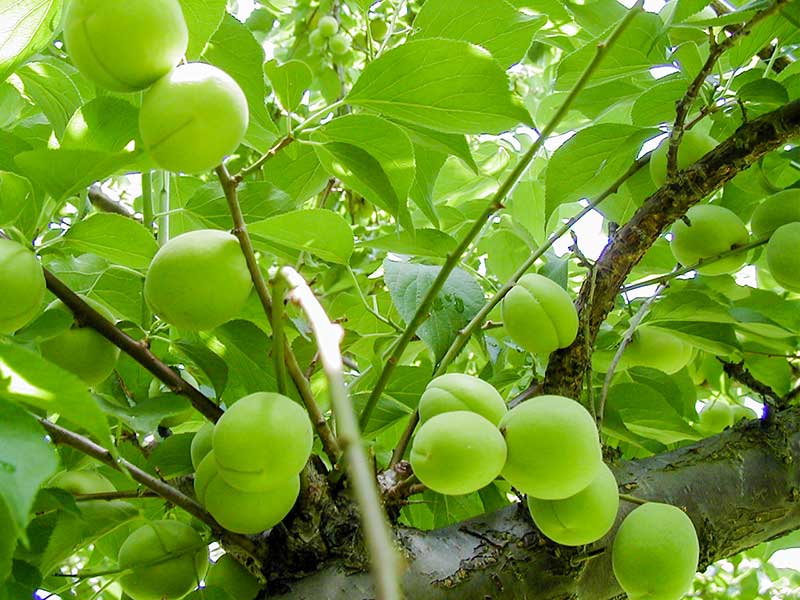 Bungo plum
It will be harvested late in Japan (July).
Southern Aomori Prefecture boasts the largest amount of plum production in Tohoku. Since the harvest time is late compared to Kanto and Kansai, it is also useful for buyers and general consumers nationwide. Bungo plum (Ome in early July and ripe plum in late July) is produced and shipped.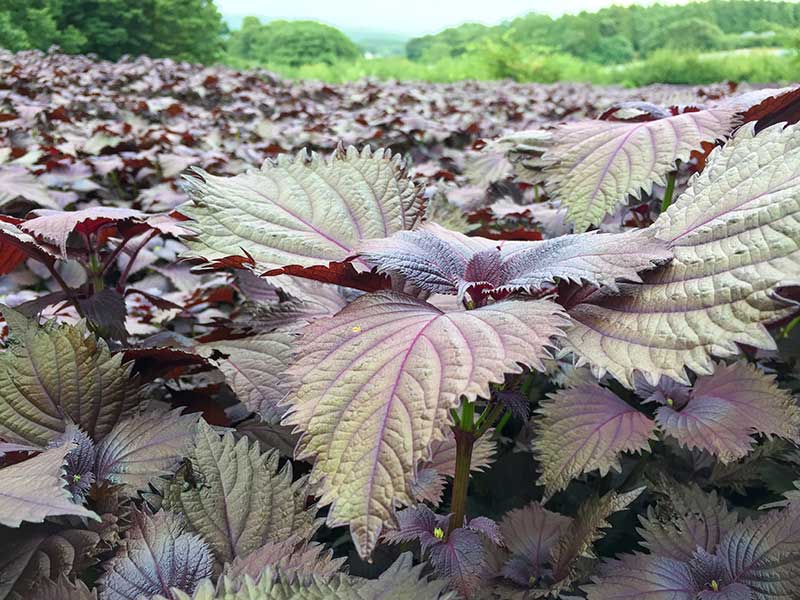 Red shiso
Pesticides-free and completely in-house produced.
We produce in-house red shiso, which is less produced nationwide than blue shiso. Mainly organic fertilizer and a small amount of chemical fertilizer. Enzyme solution made from domestic rice vinegar is sprayed on the leaves to improve quality.
Cherry
Cultivate Sato Nishiki, Nanbu Nishiki, Nanyo.
Among Aomori prefectures, which have the third largest production volume in Japan, cherries in the southern region of Aomori prefecture (formerly the Nagawa region) have the highest production volume and quality. We spare no effort, such as spraying rice acetate solution and foliar application of mineral fertilizer, and pursued safety and deliciousness. (Not limited to cherries) Neonicotinoid pesticides are not used.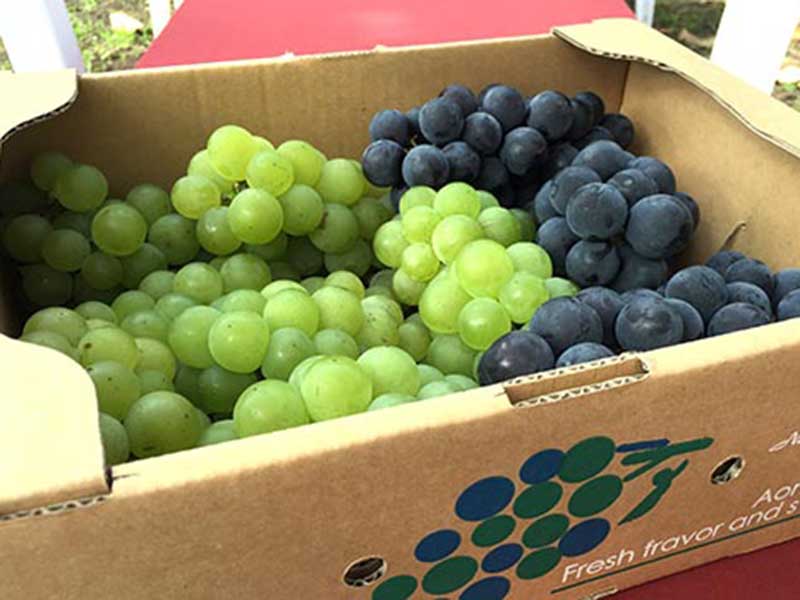 Grape
From traditional varieties to classic ones.
Nowadays, large varieties have become the mainstream, but nowadays it is rare to cultivate Niagara, Campbell Early and Mountain Sauvignon. Even in Aomori prefecture, it is grown in the southern region (formerly the Nagawa region), where the day and night temperatures are the most suitable for cultivating fruits.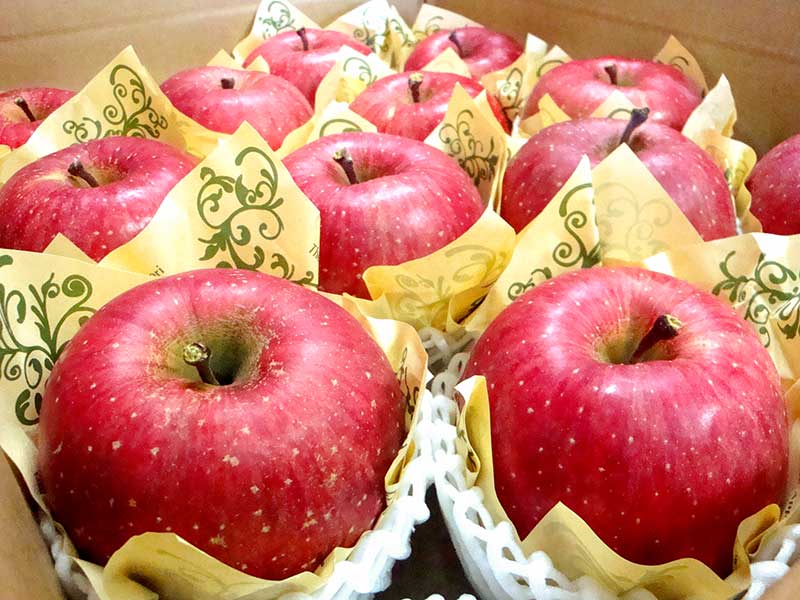 Apple
Sun Fuji is located in the southern region of Aomori prefecture, which is the best place for fruit cultivation.
Aomori has a strong image of apples in the Tsugaru region, but the temperature difference between day and night, which is essential for delicious fruit cultivation, is the largest in the southern region of Aomori prefecture. Apples are also cultivated in this region, and apples with concentrated sweetness and deliciousness are grown.
VINEYARD観光ぶどう園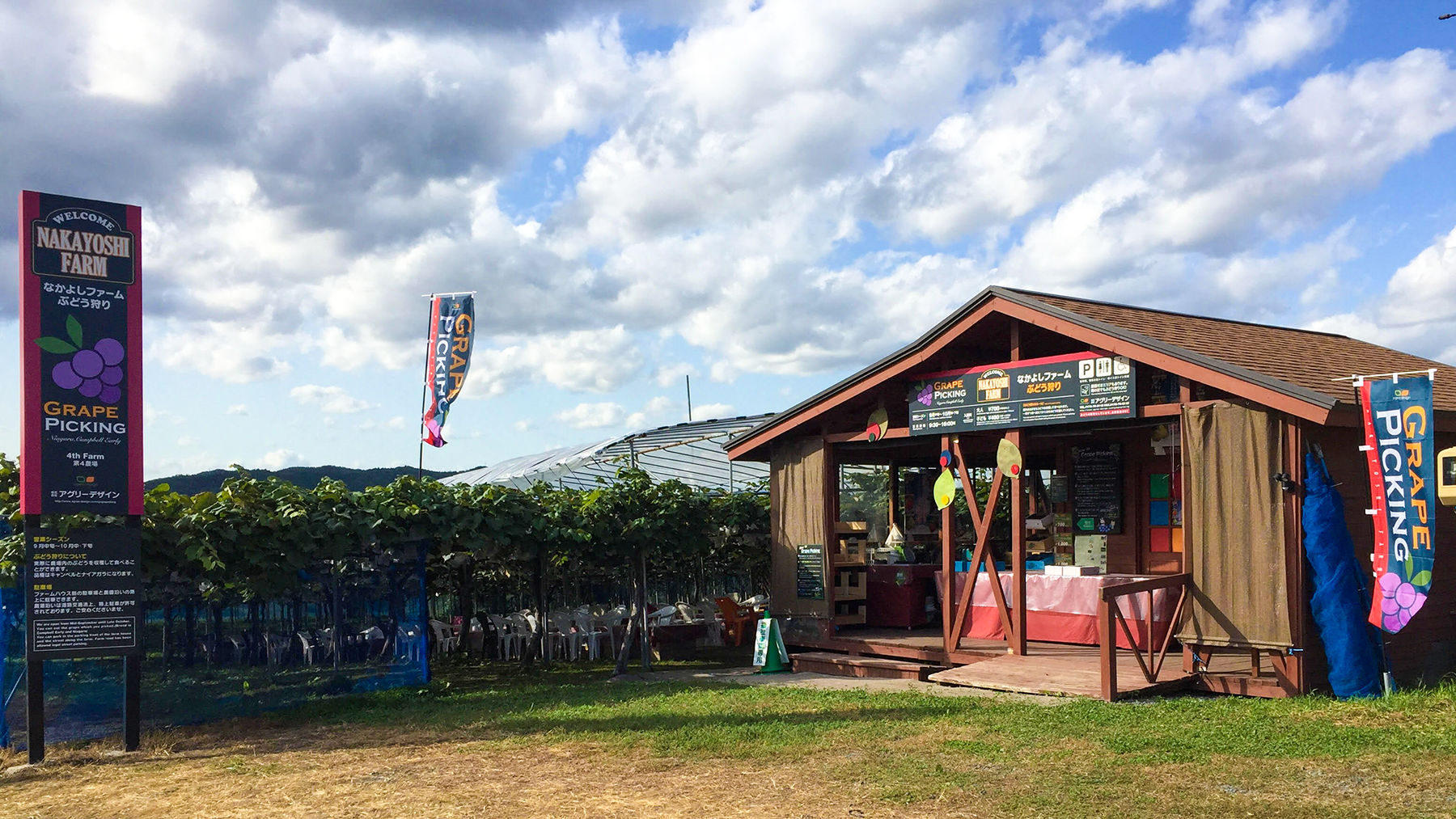 Nakayoshi farm
We grow thousands of grapes in a vast farm of 630 tsubo. Grape hunting is held every year from mid-September to mid-October. Many customers are enjoying it. The park has a vinyl house roof that can accommodate up to 100 people and is safe even in the rain. This is a vineyard where children and elderly people can enjoy themselves in a garden that is also barrier-free.
E-COMMERCE SITEECサイト運営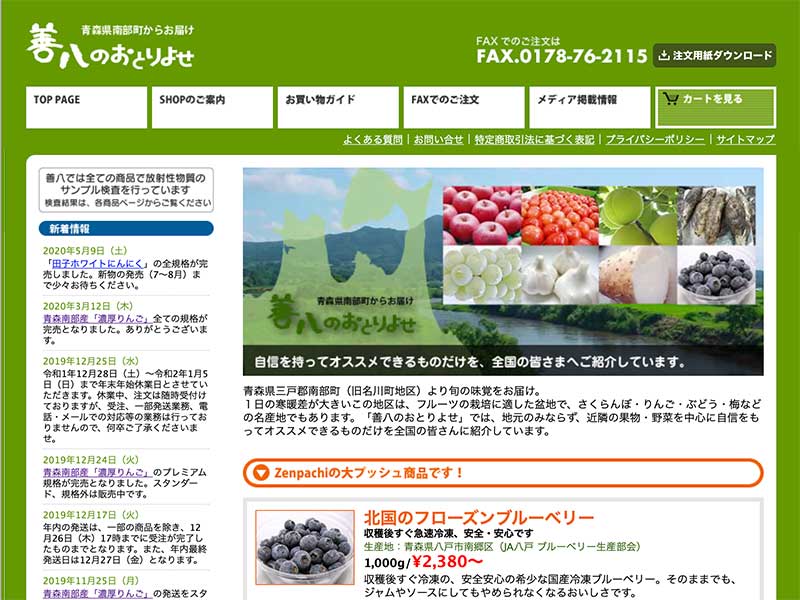 Zenpachi no Otoriyose
Agree Design has been operating the EC site "Zenpachi no Otoriyose" since 2004. In addition to selling our own products, we sell vegetables and fruits in the southern region of Aomori Prefecture in cooperation with neighboring farmers. In Nanbu-cho, Sannohe-gun, Aomori Prefecture (formerly Nagawa-machi area), which has an agreement design, the basin surrounded by mountains has a large temperature difference even during the day, which brings out the excellent taste of fruits such as apples and cherries. It is widely recognized as a famous fruit producing area in Aomori and Iwate prefectures.